Opening Hours
| | |
| --- | --- |
| Monday | 10:00 am - 4:00 pm |
| Tuesday | 10:00 am - 5:00 pm |
| Wednesday | 10:00 am - 5:00 pm |
| Thursday | 10:00 am - 4:00 pm |
| Friday | 10:00 am - 6:00 pm |
| Saturday | Closed |
| Sunday | Closed |
Late appointments available on request
Dry Eye Clinic : BlephEx – Healthy lids for life !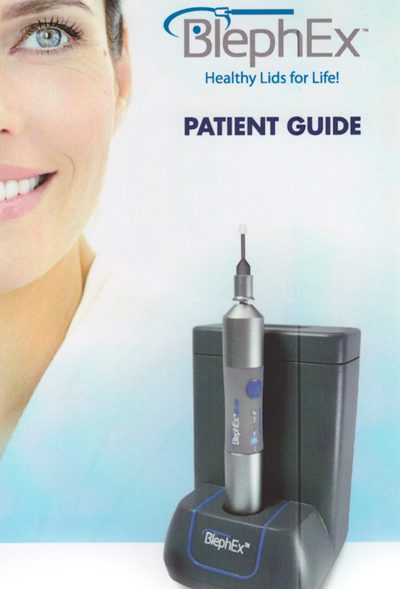 Why Choose
BlephEx™

?

Our tear volume and the quality of our tears are important to :
Keep the eyes comfortable
Protect the surface of the eye by removing debris
Make a smooth, well lubricated surface for clear vision
BlephEx™ is a revolutionary new patented hand piece, used to very precisely and carefully, spin a medical grade micro-sponge along the edge of your eyelids and lashes, removing scurf and debris and exfoliating your eyelids.